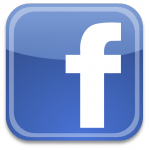 While checking my
Facebook
messages this morning, I noticed something odd...I had all of my messages (chat, message, etc) all in one place. I also had the opportunity to claim my
@facebook.com email address
and it noted that my text connection was on.
This appears to be the
Social Inbox
that Zuckerberg previewed a few months back. Strange thing is that, according to a few Google searches, no one appears to be talking about this sweeping change taking place.
I tested the @facebook.com email and it works.
Is this live for everyone? or a typical
Facebook
tease/leak? Let me know if you see it too!