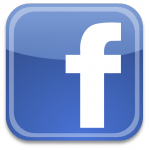 In case you are a page administrator and didn't get the memo
a month ago
when
Facebook
unveiled their new page layout and began the opt-in period, you are in for a surprise. Beginning today,
Facebook
is making the new page layout permanent.
A couple of new features are the
row of tagged photos
that appears above the page wall and the
ability to login
as your page.
As she always does Mari Smith (no relation)
walks you through
the changes with a great tutorial that includes screenshots.
So what do you think?