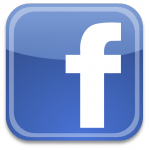 While hanging around
Facebook
yesterday, I noticed something new. In the right sidebar (above the ads) of the homepage, there appeared a new section that displayed three of my photo albums and asked if they took place in a particular place.
For example, under the cover photo for
an album
containing my pictures from a Red Sox game this past summer was a suggestion that they took place at Fenway Park, Boston, MA.
It appears that Facebook is politely trying to get us to clean up and organize our timelines a bit now that they are public.
Apparently I am not alone. I found
this blurb
about it in AllFacebook last night.
People really concerned about privacy may have issue with these unintrusive recommendations, but it is only a recommendation and you can select 'no' if you chose not to tag your photos. No harm, no foul.
What do you think about these new recommendations?