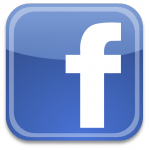 TechCrunch
reported last night
that Facebook will start sending messages today to some users asking them to verify their account.
The practice is not unusual these days as Twitter, Google+ and a number of smaller social networks already verify the accounts celebrities, major brands and superusers.
Verifying an account requires the users to upload an image of a valid ID. Like Twitter and Google+, the process is initiated by the network, not the user. Users will not be able to apply for Facebook profile verification.
This move shouldn't be too unexpected. Ever-since Facebook started allowing users to add a subscription feature to their personal profiles, the network has only made token attempts at assisting discovery of celebs that users can subscribe to. 
Techcrunch
reports that this move to verify accounts is aimed at cleaning up the subscription suggestion process and to assure users that when they subscribe to a 'celeb,' it is actually the person they think it is.
What do you think? Will verifying celebrities get you to subscribe to more profiles? Have you ever been worried about subscribing to the wrong person?