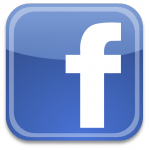 When
Facebook
announced a number of changes to brand pages last month, there were a few features that may have been over-shadowed by the timeline announcement. One such feature is the ability that page admins now have to change the name of their page.
For years, admins have been stuck with whatever page name they selected when they created the page. They have had to make-do with misspelled business names, name changes, etc since Facebook gave them no way to edit the page name.
Page owners rejoice! Now you can be liberated from your erroneous page names. All you have to do is fill out
this form
and indicate why you are changing the name.
Good luck page owners and enjoy your new-found liberation!