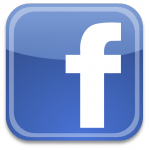 Late today, Facebook
announced
that over 150 million users used their App Center in the past month. This is a pretty impressive usage total considering the app discovery tool just launched in
early May
.
Among the various stats and statements that
Facebook
unveiled in this sort of report card blog post was that they are seeing more small to mid-sized developers finding success with this new app discovery and that the App Center 2.4 times more downloads than the old apps and games dashboard.
What do you think? Developers, are you seeing more downloads than you did prior to the May App Center launch? Facebook users, do you find yourself using more apps now that Facebook has an app discovery tool? Leave a comment and tell us what you think?