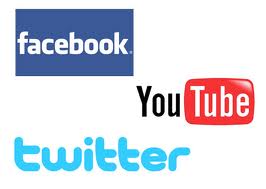 Today is
Social Media Day 2013
and I couldn't be happier to celebrate it. After all, if it weren't for social media, this site wouldn't exist and my job would be a far less interesting one.
I thought it might be interesting to remind everyone just how many people it takes to make this social revolution possible. Below is a little graphic I threw together a little while back to display the amazing user counts of over 200 social networks (including Facebook, of course), tools and apps.
Please
see this post
for even more stats and links to all of the sources for the stats in this graphic.